Last Wednesday I fell in love... His name is Josiah.
My sister has been over in China visiting me, and one of the things we decided to do was to go and visit a foster care home outside of Beijing. It is a western run and privately funded foster home; bright sunshine spilt through the windows into the rooms, filled with laughter and a minefield of colorful toys to pick your way through. It quickly dispelled all my pre-concepts that had been formed by the horror stories that circulate about the government funded orphanages. Every room we entered was filled with children giggling and playing, the atmosphere was one of peace in a safe place. But as we wandered through, I soon noticed that each child seemed to have a physical disability of some kind. A pretty little girl in a candy pink dress raced around the room giggles bubbling forth but I noticed her face bore the marks of some birth defect, another toddler trailed himself across the floor in front of me as his legs were amputated in a recent operation, still another child looked around the room with eyes as big as saucers due to a problem with his heart. But you would have never have guessed that these children had suffered, by the joyful spirit that blanketed those rooms, you could sense the place was soaked in prayer. A place of hope despite difficulty, a place of joy despite pain.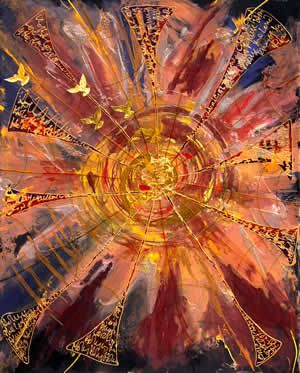 After a short time we were led upstairs to where two newborns were resting. Josiah and Jayce slept crib by crib as we snuck into the room. As one of the foster care workers lifted Josiah out of his slumber and placed him in my arms, she described how when she first met him in a chinese run orphanage. Back then her heart had broke as she had seen him caked in dirt and for the most part ignored, as sadly as is all too often the case in the understaffed government funded orphanages. He was restless in my arms with the mannerism of a child that was in discomfort and so the foster home worker pointed out that Josiah has been born with dwarfism amongst many other problems including; a club foot, a hand deformity, megacolon and hypospadias. She encouraged me to continue holding him which I did rocking him in my arms with care, despite being 4 months old I'd never held a baby that seemed so delicate and vulnerable. His skin hung in folds off his tiny legs and arms and his head seemed too large and heavy for his body to support. As I held him he continued to wince restlessly and puckered his lips to suckle. My heart broke as I beheld this little one, without a mother to nurse him, without health or strength, in pain (maybe constantly) and in distress.
This has been a difficult 6 months for me on the faith front. Discontent with how I am living my faith and the westernized culture of Christian religion not lining up with my reading of Jesus teaching, God has allowed suffering, isolation and hurt to be my teachers. I swing between experiencing His total kindness & relentless, tangible love in my desolation of Spirit that it brings me tearfully to my knees; yet at other times I get so despairing of myself and others that I believe that I'm breathing my last breaths in my Christian walk and losing my faith. It has been a season of the things that my head has always believed being challenged. Some of my beliefs survive the challenge and drop into my heart like seeds into soil, other beliefs get burned up in the baptism of fire and dissipate. In the midst of suffering I have been searching for a Jesus, a God, a faith, that is not cheap, that does not easily roll off the tongue bypassing the heart.
I have been searching for a Jesus, like the one in the bible: a Jesus that comforts and understands the broken. A compassionate God, rather than an answer producing, vending machine faith that slickly spews out well rehearsed Christianese lines, that are a pointless, salty band-aid to the truly wounded. So much of our Western culture of Christianity (the Christianity that I have experienced at least) is applicable only to the middle classes, to those whose idea of suffering is having to endure a carmel macchiato when they ordered a vanilla frappacino. Where is the Jesus of the dwarf orphans like Josiah, the Jesus of the child prostitutes in Thailand and the Jesus of the brutally mutilated and raped women of the Congo.
As I held Josiah in my arms my heart burned with anger at the injustice of this world, the in-balance and destructive sinfulness. The evil principalities that are roaring around unseen in the physical, unrestrained for the most part by us- those who walk under the Banner of the Son of God, to whom all authority has been given over them by prayer. Paul tells us that it is these principalities and rulers in the unseen that are truly our enemies and I as look at their trail of destruction I desperately wonder how to release the victory that has been promised. As I saw through worldly eyes the lack of hope in Josiah's future tears filled my eyes and I began to angrily question God why such a child is allowed to be born into a Chinese orphanage, only to suffer then die.
Abba Papa remained silent, except to gently remind me of my belief in the power of the spoken word. After all, the stars were spoken into being by God and thus humans being made in His image, we too hold "life or death" in our words. Faithlessly and questioning my own belief in what I was about to do, I began to prophecy over Josiah. The only words that came were "What Satan has intended for evil in your life, God will change for good...." to which Josiah responded by continuing to squirm in my arms and avoid my eyes. The whole time that I had held him he had not once made eye contact with me, furthermore, when I tried to maneuver him or myself to meet his eyes he would look away, not for even a second had our eyes met. I continued with tears in my eyes, "Josiah, I do not call you an orphan for He has told me that He loves you". As the words fell from my lips to his ears, he looked directly at me, his dark eyes settled on mine so deliberately that the stare seemed eternal, restful and intimate. We held each other's gaze for a long time and I felt the Holy Spirit do something in my own Spirit. If this child's Spirit could respond to God's love and trust in it in such a situation how could I doubt His love for me in mine. Tears filled my eyes and I started to sing quietly the Jesus Culture song "How He loves us..," Josiah continued to watch me for quiet sometime and soon afterwards I noticed that from that moment his body had relaxed, gone still and peaceful.
"When all of a sudden, I am unaware of these afflictions eclipsed by glory
and I realize just how beautiful You are and how great your affections are for me. "
As I left the foster home that afternoon I was a turmoil of emotions. My heart had been completely stolen by an orphan that I had known less than an hour and faith had been breathed back into my heart; but also a longing for the Jesus the disciples walked with. The Jesus who healed "all" that came to him, a Jesus whose very presence caused demons to flee and brokenness to dissipate. I left with a continued discontent at where my faith is at, but also a sense of joy and hope at our God. While Satan seeks to destroy, maim and harm, we have a God that proves Himself to be the God of the silver lining, a God who greatest pleasure is to take impossible circumstances, unlikely candidates and hopelessness and turn them into hopeful worshippers, kingdom warrior heros and joyful procession of saints. He does this by speaking life over us, by adopting us, by placing the Holy Spirit in us.
I hold onto this discontent with a seed of belief that there are greater things to come, someone once said "If necessity is the mother of invention, then discontent is the father of progress". ..
The experiences the evil powers in this world aim to use to harm us, He reconciles those same experiences into being our teachers and uses them to draw us closer to Him and reveal His love and kindness.
To find out more about how you can help New Day please follow this link...
http://www.newdayfosterhome.com/